Looking for the perfect cleaning service for your family?
Welcome to P&P Cleaning Solutions
Experience the joy of coming home to a pristine and organized space with P&P Cleaning Solutions. Trust our expertise, professionalism, and dedication to creating a clean and welcoming environment for your family. Let P&P Cleaning Solutions be your reliable partner in maintaining a spotless home so you can focus on creating cherished memories with your loved ones.
Your top choice for home cleaning
Serving Cape Coral, Fort Myers and nearby communities
P & P Cleaning Solutions provide exceptional cleaning services, but we also prioritize your family's well-being. You can have peace of mind knowing that we prioritize the health and safety of your loved ones while maintaining a spotless home.
With flexible scheduling options, P & P Cleaning Solutions understands the demands of a busy family. We work around your schedule to ensure convenience and minimal disruption to your daily routine. Whether you require weekly, bi-weekly, or monthly cleaning services, we are here to cater to your unique needs.
View Our Cleaning Services
We are a cleaning service that guarantees:
Customer Satisfaction
Easy Scheduling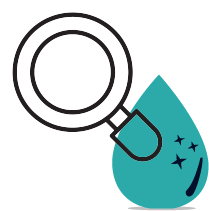 Detailed Cleaning
Great Communication
P&P Cleaning Solutions is proud to partner with Cleaning for a Reason
Cleaning for a Reason operates as a nationwide network comprising cleaning companies, such as P&P Cleaning Solutions. We share a common belief in the transformative impact of a clean living environment for individuals engaged in the challenging fight against cancer and its treatments. Our privilege lies in extending comfort and tranquility through the provision of a pristine home setting. We take immense pride in our mission to furnish clean, well-maintained residences for those battling cancer.
For more comprehensive details regarding Cleaning for a Reason, kindly refer to their official website. If you or a cherished friend or family member is currently contending with cancer and would like to apply for complimentary cleaning services, we encourage you to apply for assistance.
See what our wonderful clients are saying!