Looking for the perfect house cleaning service for your family in Bonita Springs?
Welcome to P&P Cleaning Solutions
Are you tired of spending your precious weekends scrubbing floors and dusting shelves? Do you dream of coming home to a spotlessly clean and organized house? Look no further! P&P Cleaning Solutions is here to make your house cleaning dreams a reality.
Discover the delight of returning to an immaculate and meticulously cleaned home courtesy of P&P Cleaning Solutions. Place your trust in our profound expertise, unwavering professionalism, and steadfast commitment to crafting an environment that exudes cleanliness and hospitality for your family. Allow P&P Cleaning Solutions to assume the role of your dependable ally in the continuous upkeep of a flawlessly maintained residence, affording you the opportunity to concentrate on cultivating treasured moments with your beloved family members.
Bonita Springs' top choice for home cleaning
Picture this: You come home after a long day, and your house is spotless, fresh and healthy. Our maid services are designed to give you the gift of time. Enjoy more moments with loved ones and let us handle the rest.
P & P Cleaning Solutions not only offers outstanding cleaning services but also places a paramount emphasis on the welfare of your family. Rest assured, we prioritize the health and safety of your cherished loved ones while upholding the impeccable cleanliness of your residence.
Our commitment to flexibility in scheduling demonstrates our understanding of the challenges faced by busy families. We readily accommodate your timetable, ensuring the utmost convenience and minimal interference with your daily routines. Whether your preference leans toward weekly, bi-weekly, or monthly cleaning services, we stand ready to tailor our offerings to your distinct requirements.
View Our Cleaning Services
We are a cleaning service serving Bonita Springs that guarantees:
Customer Satisfaction
Easy Scheduling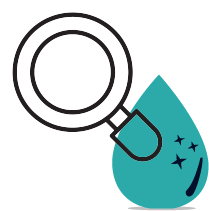 Detailed Cleaning
Great Communication
Frequently Asked Questions
What services does P&P Cleaning Solutions offer in Bonita Springs, FL?
P&P Cleaning Solutions
2023-10-05T08:45:57-04:00
P&P Cleaning Solutions provides professional house cleaning services and vacation rental cleaning in Bonita Springs, FL. Our services include regular house cleaning, deep cleaning, move-in/move-out cleaning, and vacation rental turnover cleaning.
See what our wonderful clients are saying!
P&P Cleaning Solutions is proud to partner with Cleaning for a Reason
Cleaning for a Reason operates as a nationwide network comprising cleaning companies, such as P&P Cleaning Solutions. We share a common belief in the transformative impact of a clean living environment for individuals engaged in the challenging fight against cancer and its treatments. Our privilege lies in extending comfort and tranquility through the provision of a pristine home setting. We take immense pride in our mission to furnish clean, well-maintained residences for those battling cancer.
For more comprehensive details regarding Cleaning for a Reason, kindly refer to their official website. If you or a cherished friend or family member is currently contending with cancer and would like to apply for complimentary cleaning services, we encourage you to apply for assistance.
Tips From the Pros
P&P Cleaning Solutions
Welcome to the ultimate guide on pet-friendly house cleaning in beautiful Cape Coral, FL. At P&P Cleaning Solutions, we understand that your furry companions are an integral part of your family. We are here to [...]
P&P Cleaning Solutions
In today's world, where health and hygiene have taken center stage, ensuring that your home is a germ-free sanctuary is of utmost importance. In this comprehensive guide, we will delve into the expert tips and [...]
P&P Cleaning Solutions
Introduction In today's fast-paced world, maintaining a clean and organized home can be a challenge. We often find ourselves juggling work, family, and social commitments, leaving little time for household chores. This is where regular [...]