Looking for the perfect house cleaning service for your family in Estero, FL?
Welcome to P&P Cleaning Solutions
Are you weary of dedicating your valuable weekends to the arduous tasks of scrubbing floors and dusting shelves? Do you yearn for the luxury of returning home to a residence that is flawlessly clean and impeccably organized? Your search ends here! P&P Cleaning Solutions stands ready to transform your vision of a pristine household into a tangible reality.
Experience the joy of stepping into a home that is not only immaculate but also meticulously maintained, all thanks to the expertise of P&P Cleaning Solutions. We invite you to place your utmost trust in our profound knowledge, unwavering professionalism, and steadfast commitment to creating an environment that radiates cleanliness and hospitality for your family.
Allow P&P Cleaning Solutions to take on the role of your dependable partner in the ongoing maintenance of a perfectly kept abode. By entrusting us with this responsibility, you can divert your focus towards cultivating cherished moments with your beloved family members.
Estero's best choice for home cleaning
Envision this scenario: You return home after a long, tiring day, only to find your house immaculate, refreshed, and conducive to a healthy environment. Our maid services are thoughtfully crafted to bestow upon you the invaluable gift of time. Revel in more quality moments with your loved ones while we take care of the rest.
At P & P Cleaning Solutions, we not only excel in delivering exceptional cleaning services but also hold the utmost regard for the well-being of your family. Be assured that we prioritize the health and safety of your cherished ones, all the while maintaining the pristine cleanliness of your abode.
Our unwavering commitment to scheduling flexibility underscores our recognition of the challenges faced by busy households. We readily adapt to your timetable, ensuring the highest level of convenience with minimal disruption to your daily routines. Whether you require weekly, bi-weekly, or monthly cleaning services, we are fully prepared to customize our offerings to cater to your unique needs.
View Our Cleaning Services
We are a cleaning service serving Estero, FL that guarantees:
Customer Satisfaction
Easy Scheduling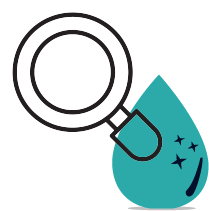 Detailed Cleaning
Great Communication
Frequently Asked Questions
What services does P&P Cleaning Solutions offer in Estero, FL?
P&P Cleaning Solutions
2023-10-05T08:58:08-04:00
P&P Cleaning Solutions offers a comprehensive range of cleaning services, including:
One-time & recurring house cleaning
Vacation rental cleaning
Deep cleaning
Move-in and move-out cleaning
See what our wonderful clients are saying!
P&P Cleaning Solutions is proud to partner with Cleaning for a Reason
Cleaning for a Reason operates as a nationwide network comprising cleaning companies, such as P&P Cleaning Solutions. We share a common belief in the transformative impact of a clean living environment for individuals engaged in the challenging fight against cancer and its treatments. Our privilege lies in extending comfort and tranquility through the provision of a pristine home setting. We take immense pride in our mission to furnish clean, well-maintained residences for those battling cancer.
For more comprehensive details regarding Cleaning for a Reason, kindly refer to their official website. If you or a cherished friend or family member is currently contending with cancer and would like to apply for complimentary cleaning services, we encourage you to apply for assistance.